Only Evolutionists can be Saved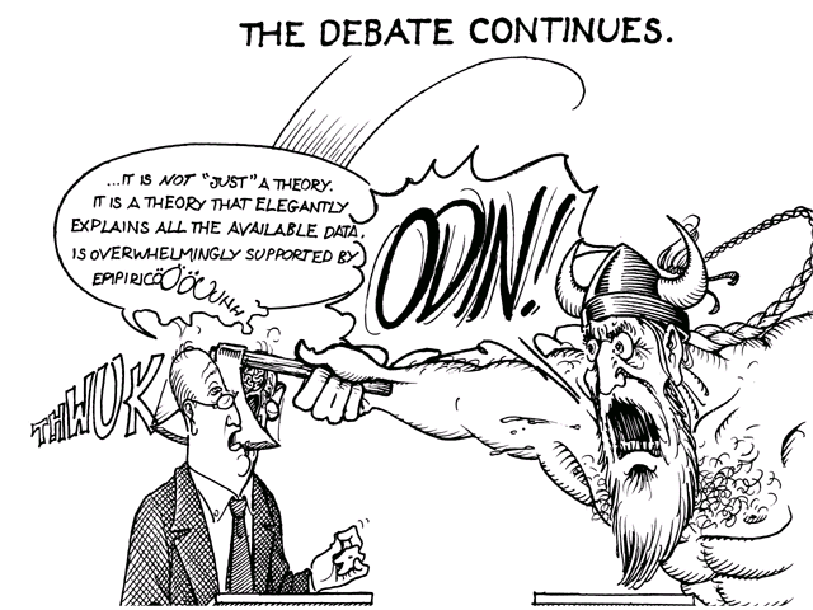 OK, not really, but I'm on holiday in England at the moment (hence my absence and lack of response to comments) so do be patient with me today! But I have to respond to one comment in an earlier post. A few chaps have been engaged in a most edifying discussion
here
. In it, Ed wrote:
"… for the record as much as I am very sympathetic to Chris's views I do think he goes a bit far - if I understand him correctly - in his wholesale affirmation of evolution"
Shocking!
To be honest, I do understand Ed's sentiment, and before I decided to affirm evolution more thoroughly, I also preferred more of an agnostic-but-affirming position on this issue.
However, I tend to think that such "humility" is an option most appealing to theologians who haven't really grappled with the scientific argumentation presented by evolutionists. Later in my personal research (though I am no scientist), I became a convinced evolutionist in light of the coherence and eloquence of the theory to explain the data. This has recently been affirmed in the most startling manner by reading
The Making of the Fittest: DNA and the Ultimate Forensic Record of Evolution
by Sean B. Carroll. The DNA record is further powerful evidence that collaborates the evolutionary hypothesis of descent through gradual modification with such vigour that I am compelled to affirm evolution with more confidence than some would like. But I blame the evidence.
I was skimming Sam Harris' book, Letter to A Christian Nation, the other day, and in it he asks why the bible, if it is God's word, doesn't detail a cure for cancer. A good question. But this is only a troublesome point, I think, for those who understand biblical inspiration in a manner that in some ways parallels the heresy of Docetism in Christology. And it is only under the influence of such a model, I suggest, that would cause some of us to believe the myths of ancient peoples (remember that the biblical account parodies other ancient Mesopotamian myths), rather than the findings of moderns science. But it is because of science that we can engaging in these debates at all (giving us the electricity, microchips, computers, screens and keyboards we are now using).