Promotion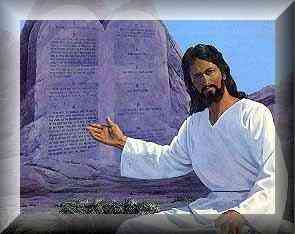 I came across a rather bizarre Christian book the other day. It was written by a very charismatic (possibly 'messianic-Jewish') Christian brother, who, on the back cover, was called Apostle Prophet Teacher of God's Word so and so! A quick read of the claims made on the back cover confirmed for me that the bizarre element was not simply located in the appellations to his name, but also in the content of the 'teaching' within. I admit, I'm judging a book by its cover, but the word 'gnosticism' came to mind in light of its 'teachings' listed on the back - so I decided to put the book down before it wound me up.
But it did make me think. I've been Honorary President of
Chris Tilling Really Very Holy Ministries
(CTRVHM) for a while now, so I thought it time for a promotion.
Today I announce unto thee, I shall now be known, in my functions relating to CTRVHM, as Apostle Prophet Teacher Holy Heavenly Hero but Sensitive and Approachable Honorary President Chris Tilling of CTRVHM. And given my apostolic (in the sense that I'm
being sent
by and for this ministry) functions in relation to CTRVHM, I thought it best to carefully word a mission statement.
The mission of CTRVHM:
Main clause
:
'To be generally holy and remarkably heavenly all over the place'
.
First Sub-clause
: 'thus to humbly radiate forth my astonishing spiritual depth'
Second Sub-clause
: 'to further my powerful, moving and deeply sensitive worship song writing ministry'
Third Sub-clause
: 'to thereby rake in tons of cash from those of scholarly intellect who see the value in sending regular 'love-donations' in support of this ministry.'*
Fourth Sub-Clause
: 'to do the above without making everybody think I'm a twat in the process'
*
Footnote
: 'As I've written next to my Amazon wish list link on the side bar: You do want to reap the harvest of generosity and
become a millionaire within weeks
don't you? Then sow your seed of faith and give your love-donation to further CTRVHM across the globe. It is more blessed to give. Act now, or you may reap financial ruin ... no pressure'
The only thing I'm not sure about now, is whether I should add my new labels to the ministry acronym, thus making APTHHHSAHPCTRVHM. I think I'll probably leave these additions out, being humble as I am and all.
OK, I have far too much time on my hands. Back to work.